It was announced today that Whiskey Live Dublin has been postponed until June.
Whiskey Live Dublin is 'Ireland's premier whiskey tasting event' which was supposed to resume in early March after a 2 year hiatus with '20 and '21 falling victim to covid19 cancels.
Celtic Whiskey Shop, organisers of Whiskey Live Dublin, shared an update with their patrons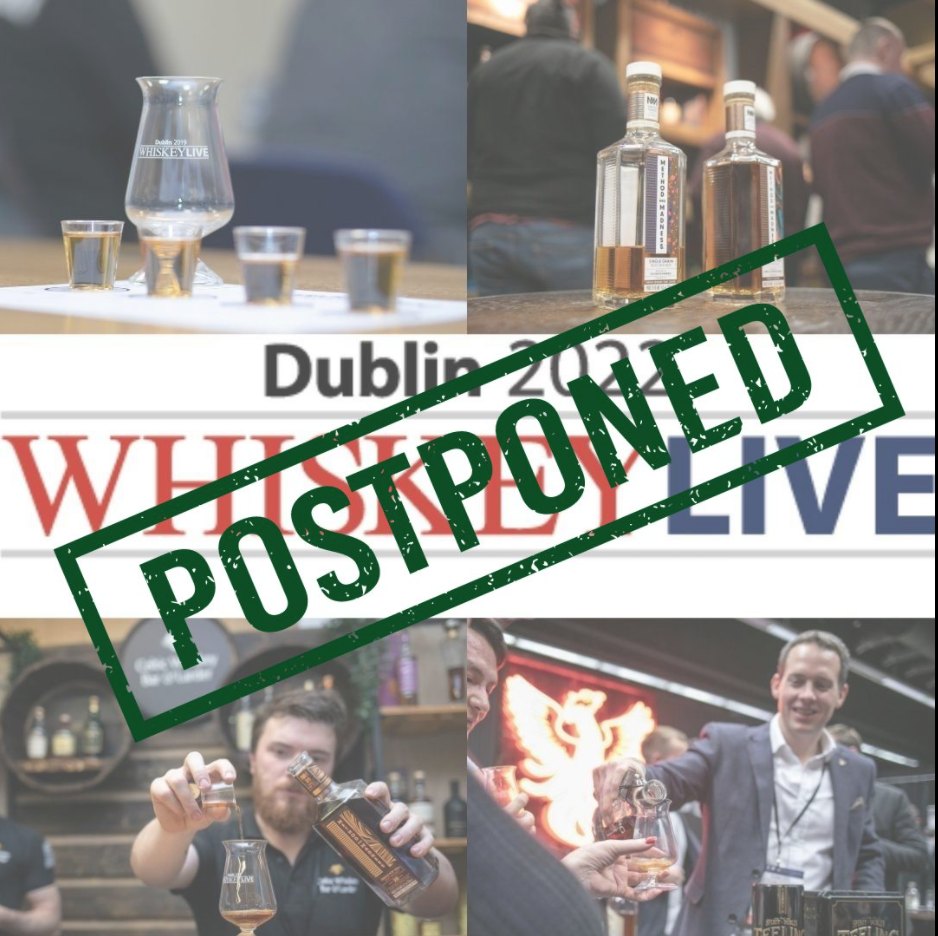 Due to the ongoing pandemic, we have taken the decision to reschedule Whiskey Live 2022.
Our two day event will now take place on Friday 10th and Saturday 11th of June. We hope this new date will mean a safer, more exciting event with fewer restrictions for all!

All current ticket holders will be eligible for a full refund.

If you require a refund you can request this through Ticketmaster.

If you prefer, you can hang on to your ticket and carry it on to our new June dates.
We look forward to welcoming you all and sharing a dram or two this June.

Celtic Whiskey Shop Social Media
Let's hope we can all get together on the new date, and there won't be further postponements due to C19!