Are you ready for some exciting whiskey auction highlights? Celtic Whiskey Auction has closed its doors on another exciting auction, and we've got the scoop on some of the most talked-about items.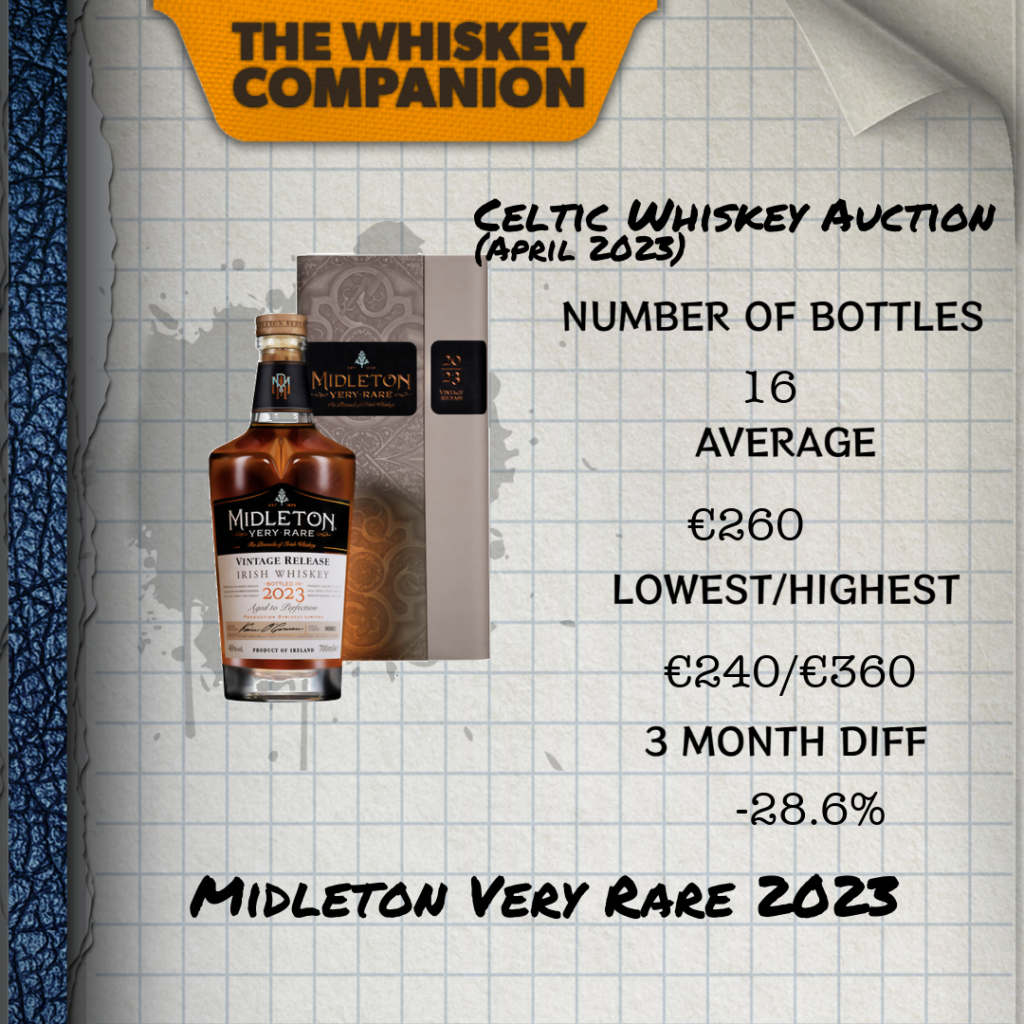 Midleton Very Rare 2023 took center stage in this auction with 16 bottles being traded. While the prices have been dropping from the initial first few that showed up at auction, these bottles still sold for an average of €260.
Killowen Barantuil KD002 showed up 3 times and dropped a whopping 26% on the average, settling at an average of €113.
If you're a fan of RedBreast, you may be interested to know that the PX Iberian series dropped 17.7%, which could be a bargain for the 3 lucky winners. Plus, with the next edition of the Iberian Series incoming, now might be the perfect time to snag a bottle.
On the other hand, the Heavens Door Redbreast collaboration dropped another 10.5%, averaging out at €122. It seems the hype for this bottle has died down a bit.
But let's end on a positive note – Writers Tears Iniskillen Ice Wine has recovered from its all-time low and is now up to €80. If you haven't tried this fabulous whiskey yet, we highly recommend it.
Don't forget, you can always check the market value of your collection or potential sales/purchases by searching these auctions and all previous auctions on thewhiskeycompanion.com or the Whiskey Companion app.
Stay tuned for our next update on Irish Whiskey Auctions, whose auction ends tonight!