When you first log in, you will be greeted by the dashboard, from here the Search option is fully integrated to the 'Vault', 'Previous Sales', 'Live Lots' and
When you hit search, it'll default to the previous auction sales search, where it will give you the latest sales of the item.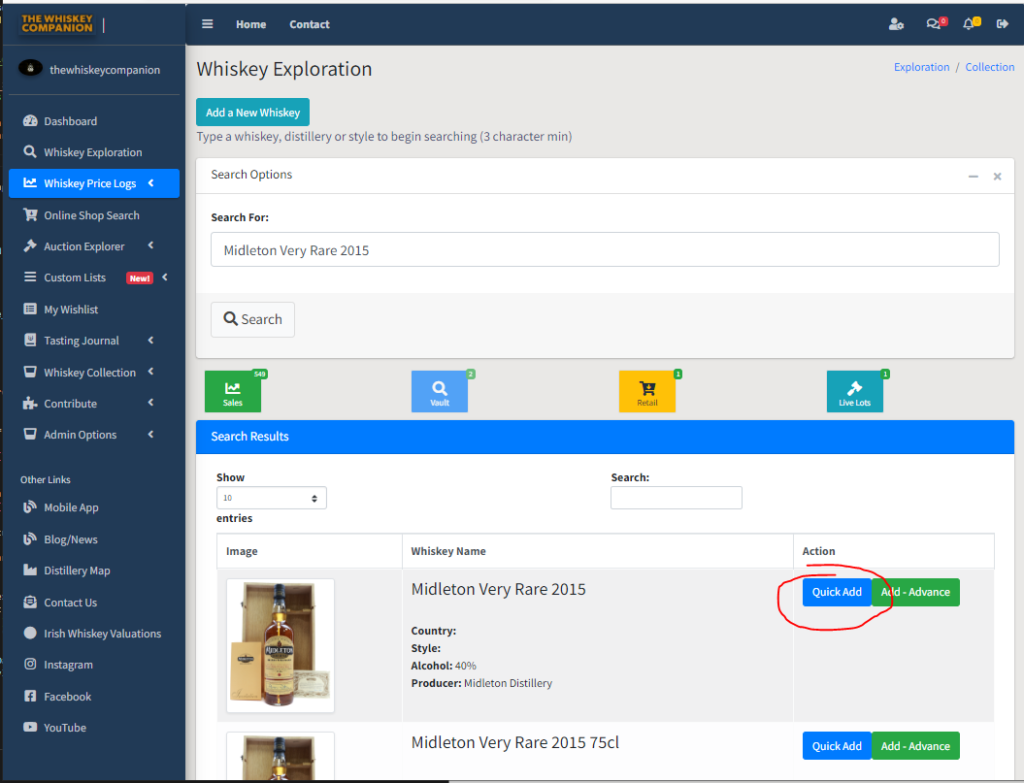 The Whiskey Profile page will have any available information for the bottle, including graphs of previous sales. When you click on the 'Add to collection' here you will be able to add additional info to your bottle such as price paid, or bottle numbers so you can easily keep track of your spending and inventory.
Now you can check your collection value section, which will give you the value of your bottles at auction: