Hi all and welcome to the second market report of 2022. With the market report we aim to give you a top level overview of what's going on in auctions around the world, what bottles are hot, worth your attention and what ones you should probably avoid!
Auction stats Feb '22
We had a total of 15 auctions that we observe complete in February totalling €13,696,504 across the industry. This converts the prices from the origin currency (mostly £) into € for consistency and all prices mentioned will be in €. One auction site we track (Whiskey Bidders) is missing this month as they started their auction in Feb, but it continues into March so we will view them in the March auction report.
Overall, the volume of sales is down 21% from the €17.6m we witnessed last month. This is normal and looking back on 2021 the reduction between January and February was larger (Dropping from €18.2m to €10.5m)
| | | |
| --- | --- | --- |
| Auction Site | Gross Sales | Lots Sold |
| Catawiki | €523,718 | 2296 |
| Celtic Whiskey Auctions | €21,225 | 62 |
| Irish Whiskey Auctions | €275,409 | 1,090 |
| Just Whisky Auctions | €388,892 | 1,215 |
| Scotch Whisky Auctions | €2,443,026 | 7,614 |
| Speyside Whisky Auctions | €185,364 | 538 |
| The Grand Whisky Auction | €647,764 | 2,074 |
| Unicorn Auctions | €912,941 | 2,688 |
| Whisky Auctioneer | €3,902,612 | 8,022 |
| Whisky Bull Auctions | €242,109 | 408 |
| Whisky Hammer | €2,187,179 | 3,828 |
| Whisky-Online Auction | €402,261 | 940 |
| Whisky.Auction | €585,247 | 1,338 |
| WhiskyAuction.com | €799,488 | 5,001 |
| WVA Whisky Auctions | €179,269 | 648 |
| | €13,696,504 | 37,762 |
The average price of a lot across all sites was €361 with some of the higher averages per auction reaching €593 and lower averages below €160 giving a good mix of client purchase power and auction reach.
Most Traded By Origin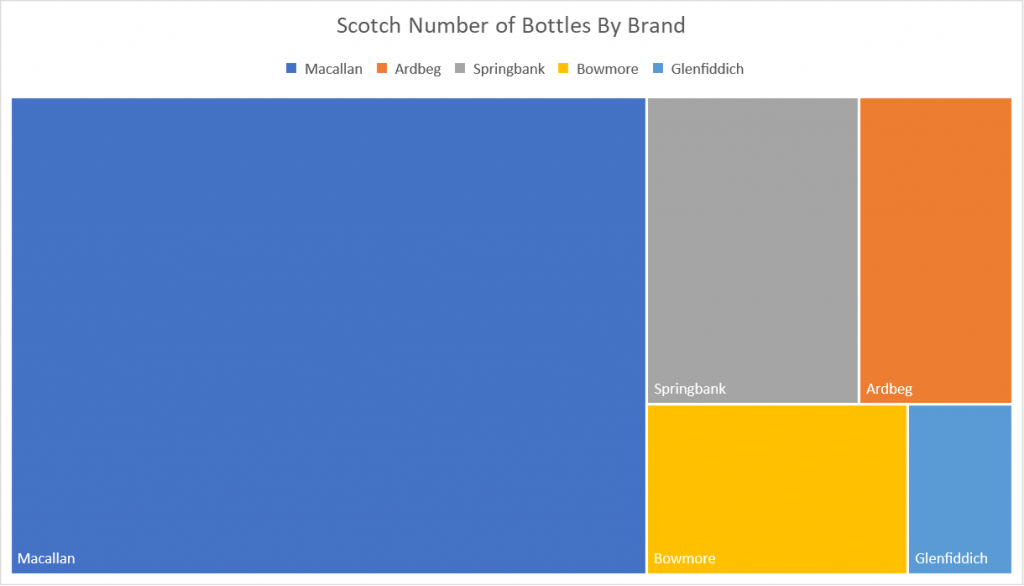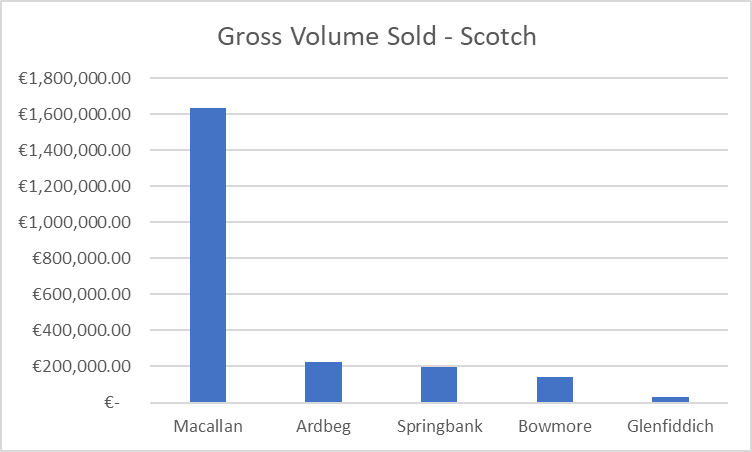 Unsurprisingly, Macallan tops out on both number or bottles and market volume of sales netting over €1.6m on its own. Others posting respectable and large volume averages for their bottles showing confidence in the collectors for expressions from these brands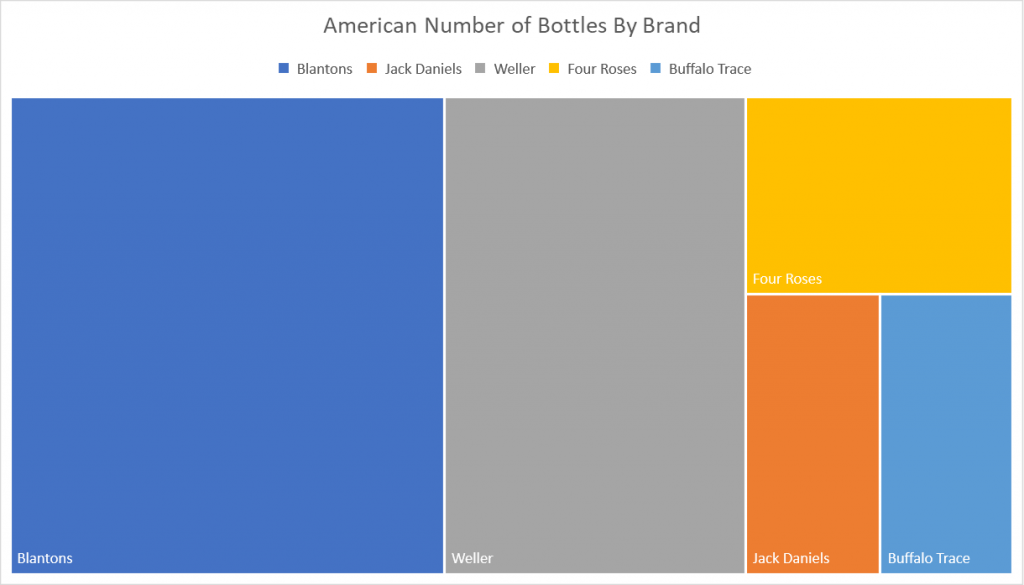 Blantons and Weller are firm favorites for the American Whiskey collectors, with four roses having a decent haul in gross average prices with a relatively low number of bottles sold showing confidence in the brand among collectors.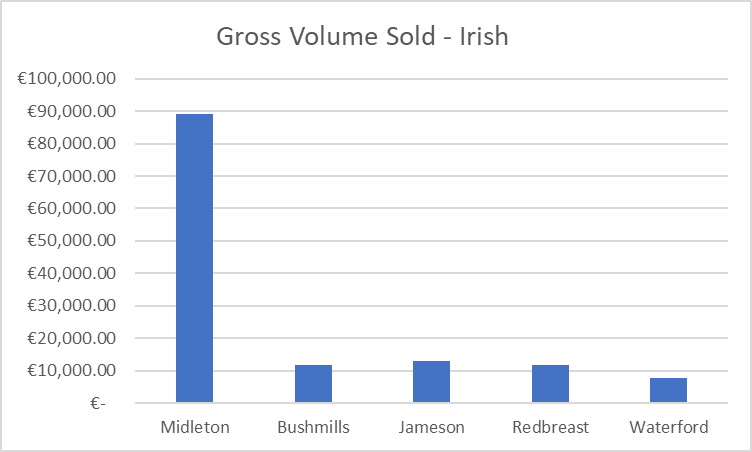 Midleton is a clear favourite in Irish Whiskey collecting, with a large market value and the most bottles of Irish whiskey trading hands. Bushmills and Waterford are the other two outside of the Midleton distillery getting some attention, but the gross volume average isn't large.
Japanese whisky, similar to Irish, has its large hitter in Hibiki with Yamazaki holding its own with a substantial gross avg sales. Chicibu was an interesting one, with a small number of lots selling averaging at €1,242 per bottle.
Most Traded (individual expressions)
| | | |
| --- | --- | --- |
| Name | Average Price | Number Sold |
| Macallan A Night on Earth in Scotland | €140 | 506 |
| Macallan The Harmony Collection Rich Cacao | €316 | 420 |
| Macallan Concept No.3 | €229 | 230 |
| Ardbeg Fermutation Committee Release | €289 | 187 |
| Lochlea First Release | €153 | 150 |
| 2x Ben Nevis Private Bottling | €367 | 144 |
| Hibiki Blossom Harmony 2021 | €386 | 139 |
| Weller 12 Year Old | €157 | 120 |
| Yamazaki Limited Edition 2021 | €669 | 99 |
| Ardbeg For Discussion Committee Release | €98 | 84 |
Top 10 traded bottles
Similar to last month, nobody is close to taking Macallan off the top spot here. Again A Night On Earth in Scotland and The Harmony Collection trading in high numbers, and dropping slightly in the average price. 2 brand new releases showing up here in large numbers with Ardbeg 'Fermutation' Committee release trading hands 187 times, averaging €100 above the retail price released mid February. Lochlea's Inaugural release had a strong showing also doubling retail on average with 150 trading hands.
It was a bit of a shock seeing all of double bottles from a Ben Nevis private bottling show up with 144 of these 15 year olds coming up and averaging €367 with a high of €494. Not sure how collectable or how many we will see come back up in the near future, but it made for interesting observation.
It was nice to see a bit of diversity down the lower end of this top 10 with Hibiki and Yamazaki pulling in some strong numbers for Japanese Whisky and Weller 12 holding strong.
Biggest Movers
Bushmills Causeway Collection has been a serious roller-coaster of ups and downs, confusing names and country exclusive releases to make things even more difficult for collectors. Last month we saw the 13 Year Old Duoro Cask was highly sough after averaging €340 as it was an exclusive for Australia so tough to get this side of the world. It looks like people have given up, or found an easy way to get these as that average was cut in half this month dropping to €148.
Midleton Dair Ghaelach Kylebeg Wood had a very strange release cadence, completely different to the other forests where tree 1 and 2 were released on the Midleton site in short succession and then tree 3 after another couple of weeks… then the whole set released thereafter and most retail shops selling it as a full set only.. why who knows? But, that caused a bit of a frenzy on Tree 1 which went for €500 (WB, Dec '21) and €1,150 (IWA, Jan). The average in January was €713 with it dropping to a more realistic and a little higher than expected €322 this month.
Macallan Archival Series has been going from strength to strength, with the second last installment, Folio 5, gaining some serious increases in the past few months with the anticipation of Folio 7 being released (which will probably push folio 6 up rapidly also). In January, it was averaging at €2,074 and in Feb its jumped up to €2,588!
Macallan Classic Cut 2020 took a leap too, rising from €197 to €288 in the last month.
Ongoing Auctions
So that's all from me on the auction report of February, if you have any suggestions or queries please feel free to reach out to me and I will get back to you as soon as possible. If you'd like to explore this data in more detail, and get the downlow on where you should buy or sell particular bottles, it's all available when you signup to The Whiskey Companion. Until next time, checkout the auction calendar to find the ongoing auctions, with Scotch Whisky Auctions, WhiskyAuction.com and Whisky.Auction all live at the moment. The Grand Whisky Auction starts tonight and Irish Whiskey Auctions this Friday.