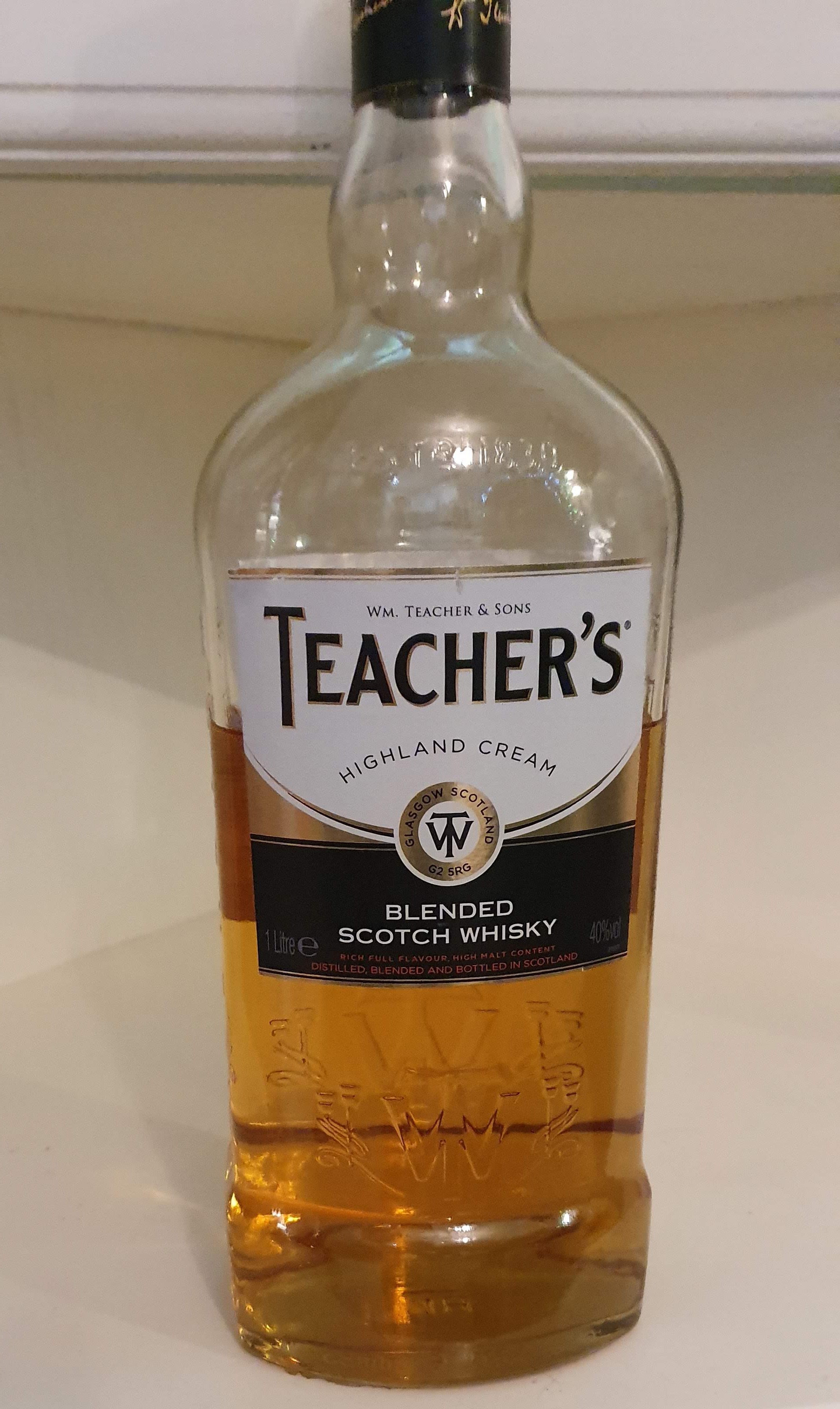 Key Details
Whiskey Name: Teachers Highland Cream
Distillery: Ardmore Distillery (Beam Suntory Parent Company)
ABV: 40%/80 proof
Age: NAS
Type: Blended Scotch
Website: https://www.teacherswhisky.com/
Price: €25 in retail or £15 on Amazon
I've had Teachers whisky many, many times. Interestingly it's bottled from whisky made in the Ardmore Distillery. The distillery was built in 1898 by William Teachers son Adam Teacher. Although the distillery was founded in 1898 the bottle says est. in 1830 and the brand Teachers Highland Cream was registered in 1894 which indicates it may have been under a different name when William entered the whisky business back in the 1830's
"It is said that William Teacher would not give his name to his blend until he had found perfection. Highland Cream is that whisky." - Teachers website. Teachers prides themselves of their use of fully smoked, peated single malt whisky from The Ardmore distillery.
Nose (5/33)
Peat and malt overload here! I hadn't been a peated fan in my early whiskey days, but I've grown to enjoy the flavour and smell of it for older whiskies but this is a little too much for me to enjoy going back to smell the glass multiple times while drinking. Theres a strong young alcohol smell on it too, I would be surprised if it were aged more than the minimum 3 years.
Taste (15/34)
Up front you get hit with a sharp alcohol taste, then hit again with strong maltiness with some light toffee sugariness in the back trying to come through.
Finish (18/33)
Medium finish with some wood spice leaving the sides of your tongue tingling and the back of your throat warm, probably the best part of this whisky
Score
38/100
Overall, I'm not a big fan of this whisky, but taste is subjective, I think it could be a pretty great whisky if it was aged a little longer and rounded out the sharp edges that come with young peated scotch for me. To be fair, when I put some water in it, it's quite an easy sipper and I could imagine it being quite decent in smoky cocktails. At the price, it's worth a punt if you generally like peat/malty whiskies.
Please let me know on Instagram, Facebook and Twitter if you've tried it and agree or disagree and share your notes.